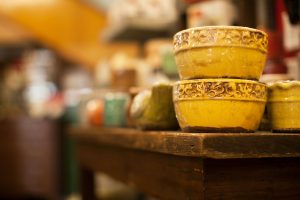 Throughout our history, Cochran, Blair & Potts has offered a diverse line of merchandise. From dry goods, gifts and saddles to tailored clothing, suits and boots. Through all of these changes we've maintained one constant factor – delivering the highest level of customer service.
We believe our success has come from not only the products we sell, but the manner in which we sell them. With over 8,000 sq ft of retail space, and an entire city block, we are certain there is something here for everyone
So whether you are in the market for a new pair of boots or just wish to take a shortcut through downtown Belton, we invite you to come by, say hi and browse around.
---