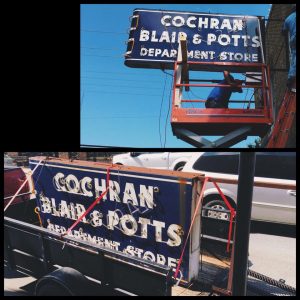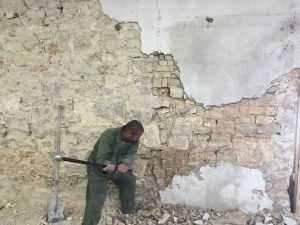 Beginning in May of 2016, Cochran, Blair and Potts, Inc. will undergo its largest interior/exterior renovation since 1929. As the oldest running department store in the State of Texas, we are proud to bring some updates and improvements to our customers in an effort to solidify our place in Belton's future.
Multiple projects are currently being tackled to both modernize the store, as well as bring back some of the 1800's character that made us who we are today.
---
We invite you to take the journey with us as we begin to document just some of the great transformations going on at our store, including:
The complete restoration of our trademark neon sign (Interesting fact: This sign hasn't been lit in over 50 years.)
The return of one of the original grand entrances to the building on Penelope Street.
Repair/recondition of the original 1869 era brick wall on Penelope Street.
Repair/recondition of all original interior tin ceiling.